Campuses & Dedicated Locations
Santa Rosa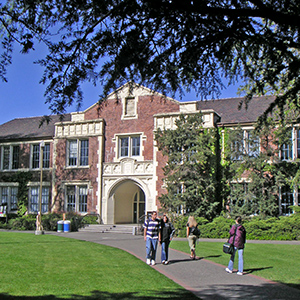 1501 Mendocino Avenue
Santa Rosa CA 95401 
Phone: (707) 527-4011
MAP: Santa Rosa Campus
Founded in 1918, SRJC's 100+-acre Santa Rosa Campus, located 52 miles north of San Francisco, is one of the most beautiful campuses in California's 108-campus community college system, and is largely characterized by elegant turn-of-the-century ivy covered brick buildings, towering oak trees, flower gardens and manicured lawns in a park like setting in the heart of Santa Rosa. In addition to its state-of-the art classroom facilities, laboratories and conference winning athletic programs, the campus houses a Planetarium, an Art Gallery, Summer Repertory Theatre, and the Jesse Peter Native American Museum.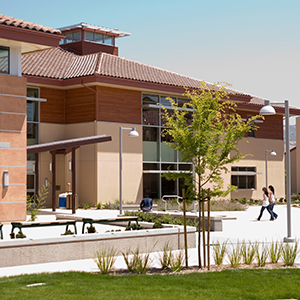 Petaluma
680 Sonoma Mountain Parkway
Petaluma, CA 94954
Phone: (707) 778-3801
MAP: Petaluma Campus
SRJC began offering evening classes in Petaluma in 1964, and in the early 1970s held classes in leased spaces throughout the city. In 1985, the Board of Trustees purchased a 40-acre site in east Petaluma, and in 1995 the first phase of construction of a Petaluma Center was completed. The Petaluma Center officially became a campus in April 1999. Today, over 6000 students enroll in classes each semester at the SRJC Petaluma Campus, and the second phase of construction to expand the Petaluma Campus to a 12,000-student capacity is now underway. The beautiful contemporary adobe style buildings with red tile roofs and clock tower with Westminster chimes reflect the Spanish history of the area. The campus is 35 miles north of San Francisco.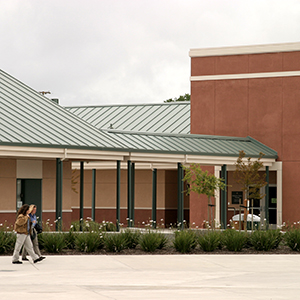 Public Safety Training Center
5743 Skylane Boulevard
Windsor, CA 95492
Phone: (707) 837-8843
MAP: Public Safety Training Center
The Public Safety Training Center was established in 1961, and currently provides coursework and field training for police officers, correctional officers, police dispatchers, seasonal park rangers, emergency medical technicians, paramedics, and firefighters. In spring 2002 the modern facility was completed on a 20-acre site in Windsor to provide in-service training for people working in public safety. The center is the largest provider of in-service training for law enforcement personnel north of the Golden Gate Bridge, offering traditional academic offerings, administration and classroom buildings, an emergency medical care laboratory facility, an indoor firing range, a large multipurpose building, a state-of-the-art scenario training village, and a driving instruction area with skid pad.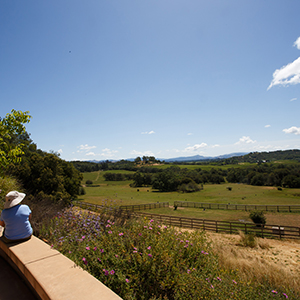 Shone Farm
Steve Olson Lane
Forestville, CA 94536
Phone: (707) 535-3700 
MAP: Shone Farm
Established in 1972, the Robert Shone Farm currently operates as a self-sustaining 365-acre farm near the Russian River, generating income from the sale of grapes from the College's vineyard operation as well as oat hay, oat silage, and sheep and swine operations. The farm offers students majoring in agriculture and forestry diversified, hands-on educational opportunities. Produce raised in farm gardens are used in SRJC's Culinary Training Program. A new Agriculture Pavilion is now under construction.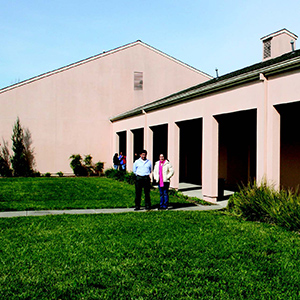 Southwest Santa Rosa Center
950 S. Wright Road
Santa Rosa CA 95407
Phone: (707) 527-4229
MAP: Southwest Santa Rosa Campus
Established in 2009, this ten classroom facility is located in the Southwest Santa Rosa quadrant known as Roseland. The educational instruction consists of an array of courses such as, Non Credit English as Second Language (ESL), College Skills, Older Adults, Community Education, Electronic Technology and Computer Literacy classes. Annually the Southwest Santa Rosa Center, also known as the Southwest Center, serves more than 7,000 non-English speaking and conventional students from various areas of Sonoma County.